The 2021 (39th) China International Sports show ended in Shanghai on May 22th! This year's sports expo is subdivided into three themed exhibition areas of fitness, stadiums, sports consumption and services. The exhibition area reached 150,000 square meters. Nearly 1,300 companies participated in the exhibition, attracting more than 100,000 visitors. It is as large and attracting attention as before. As one of the invited exhibitors, SIBOASI brought Demi children's smart basketball machine, mini smart house-smart basketball training system, tennis training suits, smart badminton sports equipment and other series of smart sports equipment to the exhibition, and many dazzling sports The products compete with each other to show the prosperity of China's sports industry.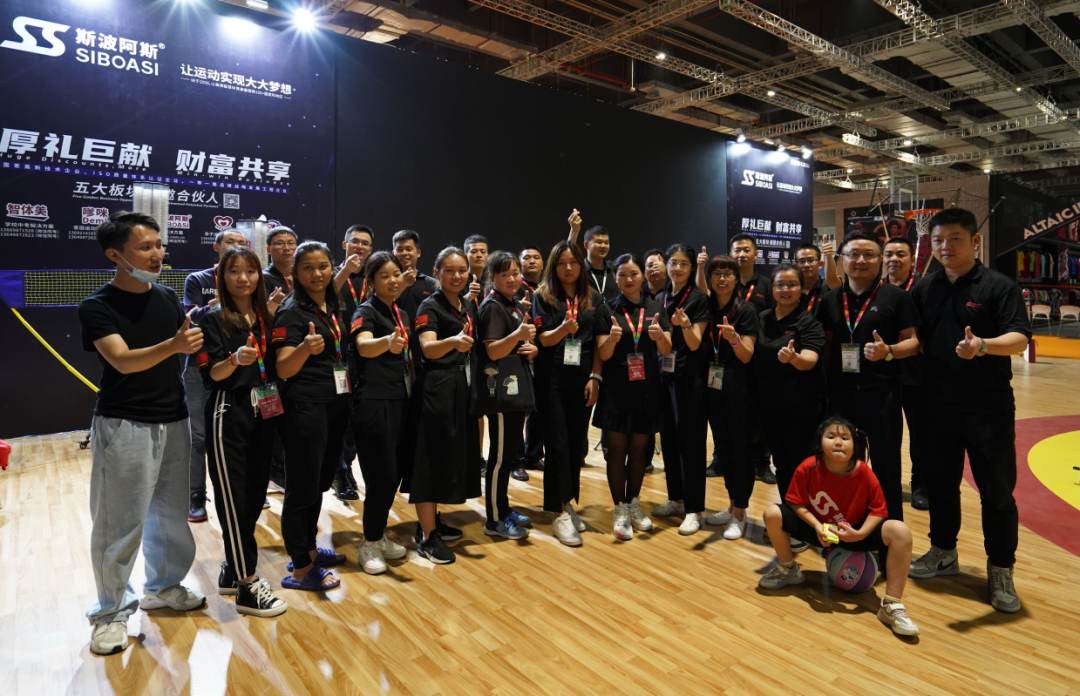 SIBOASI leads the new sports fashion with cool smart technology. During the exhibition, the SIBOASI series of high-tech intelligent technology products opened up new visions of smart sports for the audience. The smart serve, custom teaching mode, data record analysis and many other functions of the smart sports equipment are all deeply loved by the audience. Praise, the on-site human-machine battle PK event aroused the audience's strong desire to challenge. The fierce competition won bursts of applause, and the SIBOASI booth was full of popularity.
At the same time, A large-scale charity parent-child activity sponsored by SIBOASI -"Come on Parent-Child Campaign" entered the sports expo site and opened a different parent-child carnival.
One session, one meeting, walk together! SIBOASI has participated in the China International Sporting Goods Expo for 16 consecutive years and witnessed the vigorous development of China's sports industry with many aspirants in the industry. In the future, SIBOASI will continue to concentrate on innovation and research and development in the field of smart sports equipment, promote the wide application of smart technology in national fitness and competitive sports, and uphold the mission of "bringing health and happiness to all mankind" with perseverance. The scientific and technological innovation strength and product research and development strength of the company promote the industry to a new height.
---
Post time: May-27-2021