Tennis Ball Machine Amazon Suitable For People All Over The World
Product Detail
Feedback(86+)
Product Tags
DT1 Intelligent tennis equipment Shooting Machine
Parameters:
* Ball capacity: 150 balls
* Serving frequency: 1.8-8 seconds
* Color: Red, Black
* Default battery: built-in lithium battery
* Power: 150W
* Net weight: 22kg
* Expanded size: 53*43*75.5cm
* Packaged size: 53*43*52cm
* Power: AC and DC power supply, AC 110V or 220V, DC 12V
* Suitable for: individuals, schools, clubs, institutions
Function:
* Intelligent remote control
Fixed point ball, top spin, three kinds of deep-low ball, back spin, two kinds of three line ball, six kinds of cross-line ball, two kinds of two line ball, speed adjustment, random balls, frequency adjustment
* Humanized design, internal serve direction, more practical training
* Be suitable for any tennis ball ( training tennis, playing tennis, etc)
* Internal battery with large capacity can last 3-4 hours
Intelligent Tennis ball Shooting  Equipment DT1
Are you still worried about these trifle things?
Noboday is willing to sparring with rookie? Training is inefficient?  There is no opponents? No companion? Tired for coaching? Expensive  to recruit a coash?
Don't worry about it!
Smart Tennis Shooting Equipment meets all your requirements!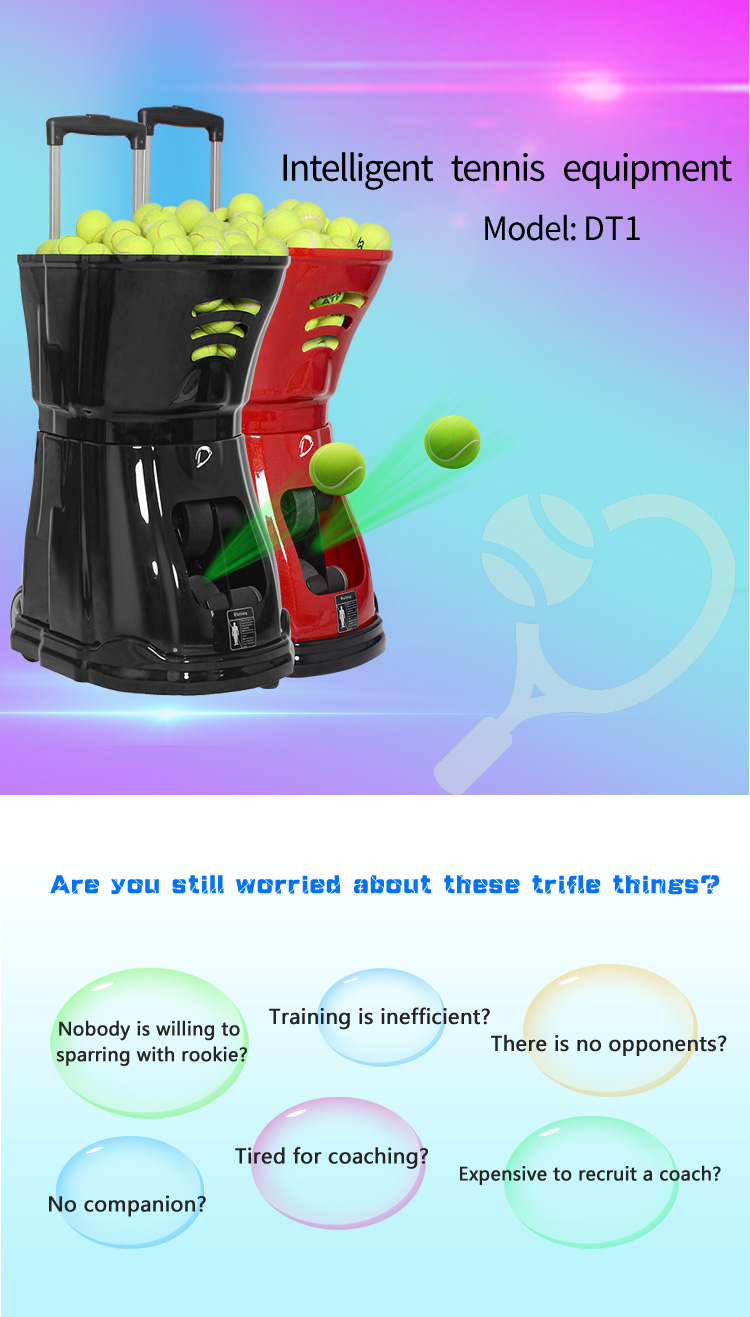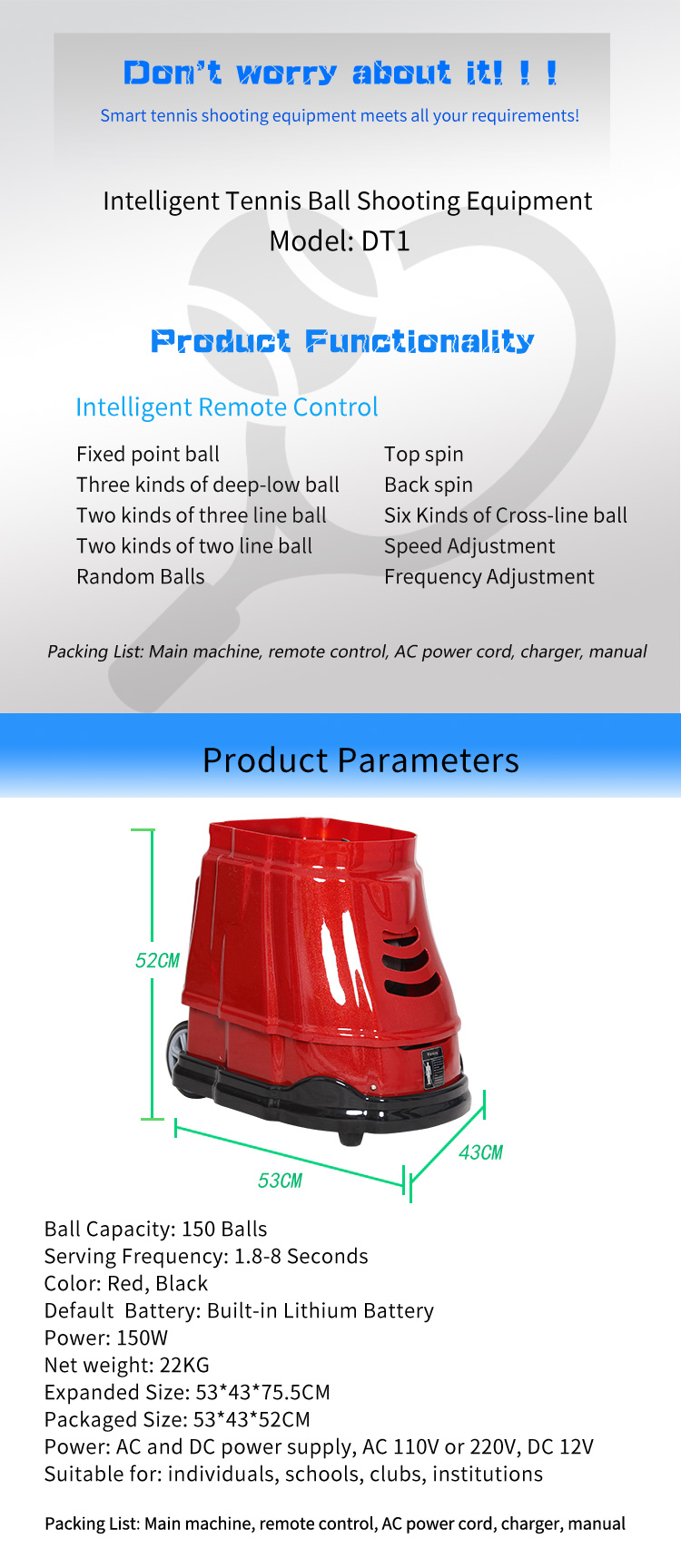 Product Structure:
Telescopic Rod, Ball holder, Main machine, Logo on the machine, Shooting Window, Portable Moving Wheel, Balanced pad
Product Details:
Full-function intelligent remote control (speed, frequency, angle, rotation)
Double power supply
AC 110V/220V, DC 12V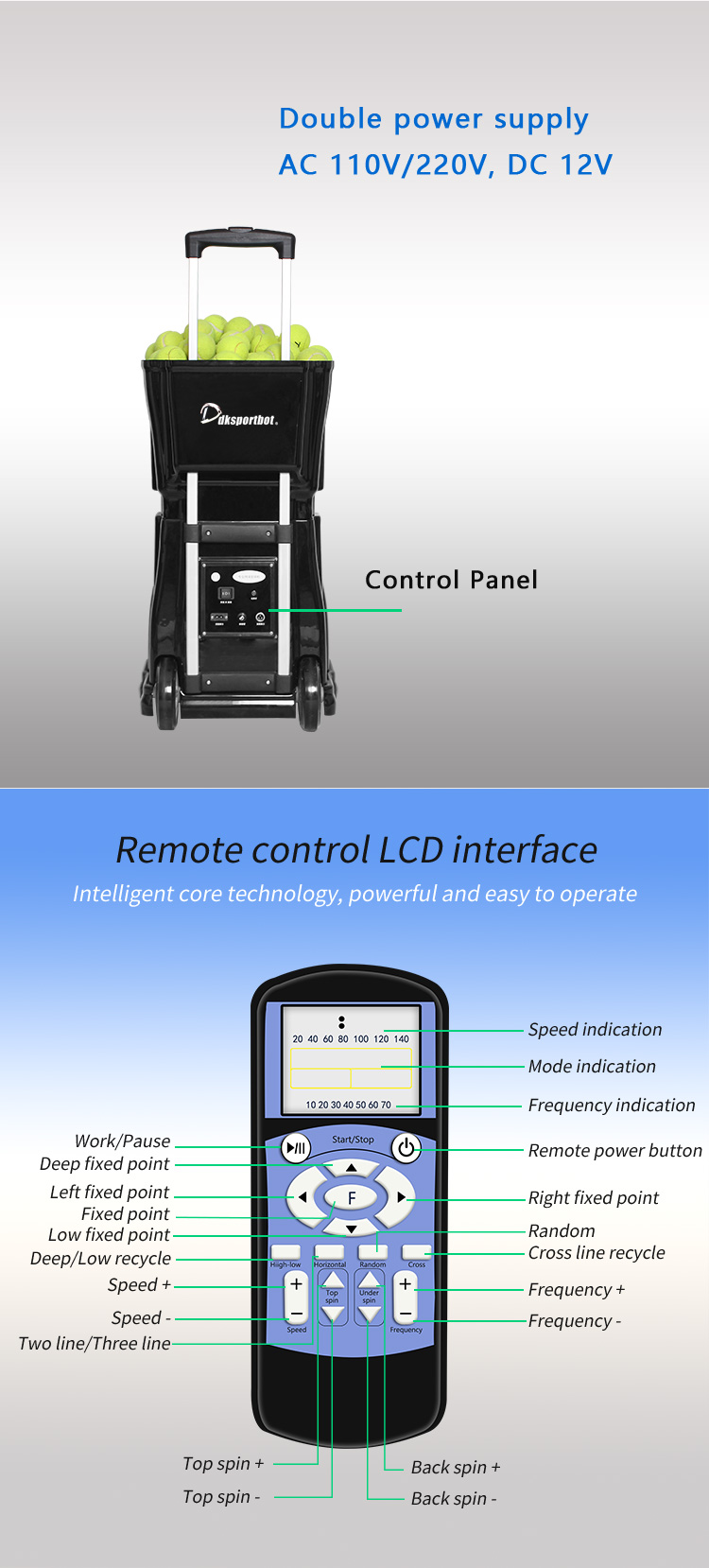 Remote control LCD interface
Intelligent core technology, powerful and easy to operate.
High-performance photoelectric sensor, the machine runs more reliably and stably.
Luggage telescopic rod
Can be folded and placed in the rear trunk of the car.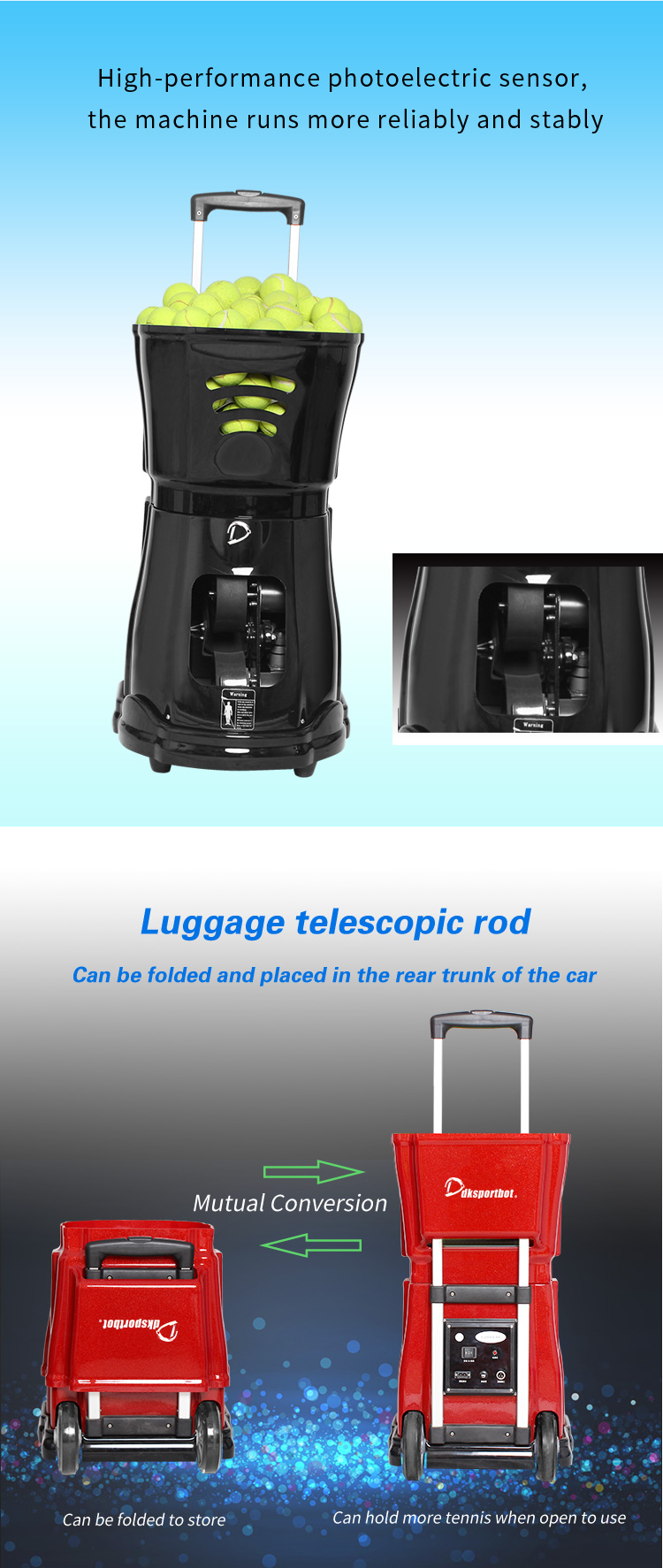 Large capacity battery for 3-4 hours let you enjoy the fun of tennis
Super power motor combination
Serving frequency: 1.8- 8 seconds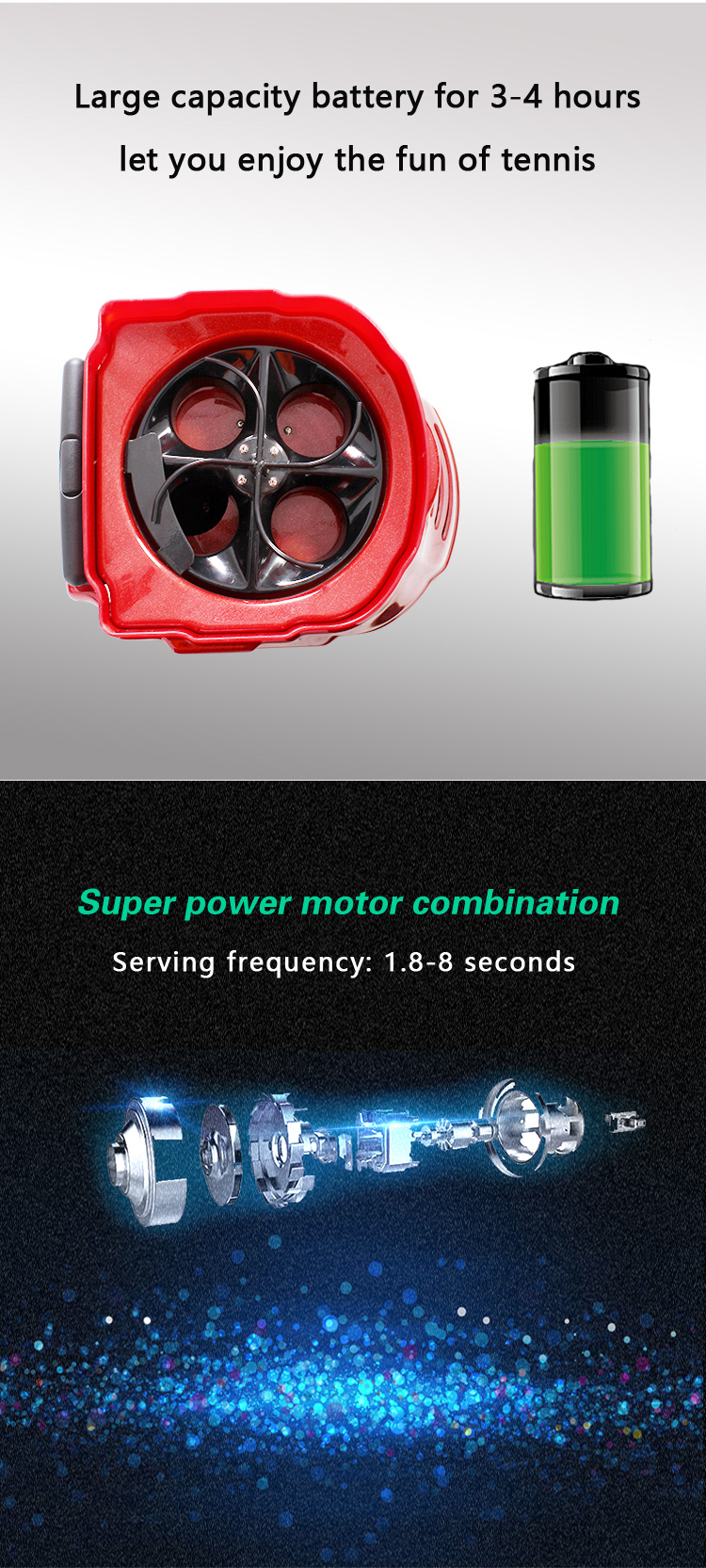 Low-decibel safety motor
life-long and durable
Professional special shooting wheel super soft rubber material, no damage to tennis.
Suitable for all kinds of tennis
No dirty balls, wet balls, or irregular balls to protect tennis machine from ball stucking.
Suitable for: individuals, schools, clubs, institutions.
Display of serving function
Fixed-point training program: Mid-line fixed-point training ball, forehand fixed-point training ball, backhand fixed-point trainng ball.
Deep-light training program
Three-line training program
Two-line ball training program
Random training program
Six kinds of cross line training programs
Other training programs: volley ball training program, topspin training program, backspin training program.
Customer Reviews
---
---