If you are here, I know you love tennis. It is a great sport indeed. I know you've heard of Rafael "Rafa" Nadal from Spain, Novak Djokovic from Serbia and Roger Federer from Switzerland and you might even be following their games closely.
Avid tennis fans and players idolize them and get inspired by their success. What made them great players is their dedication and passion for the game.  They are willing to practice their swings and strokes to perfection. To be a good player, continuous training is necessary. To do that, you need a partner. A tennis ball machine can do the job.
DKsportbot Intelligent Tennis Training Machine DT1
DKsportbot Intelligent Tennis Training Machine DT2
DKsportbot Intelligent Tennis Training Machine DT3
Top 3 Tennis Ball Machines of 2019 – Reviews
1. DKsportbot Intelligent Tennis Training Machine DT1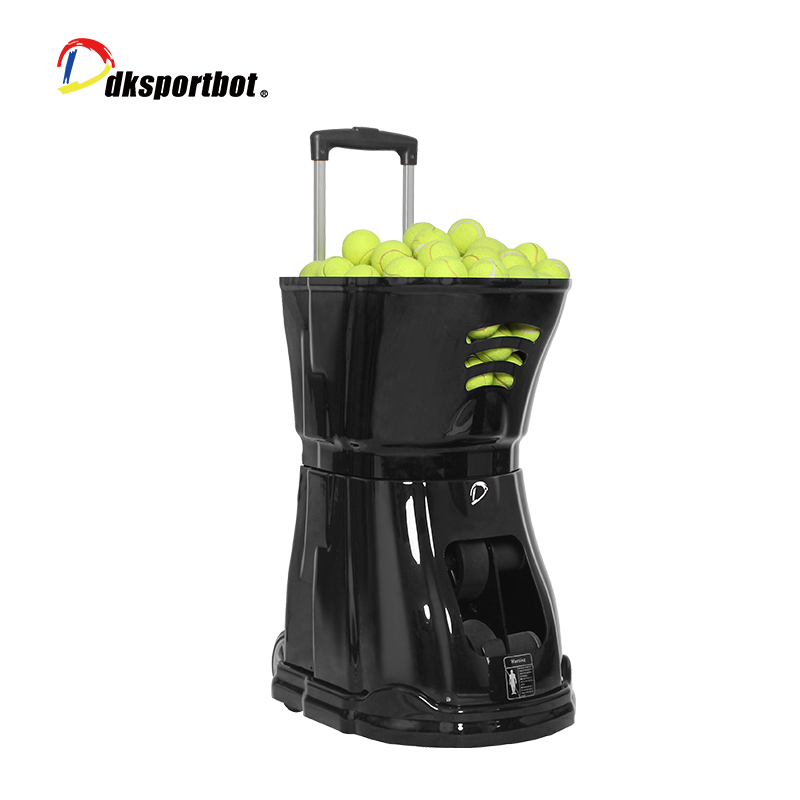 The DT1 Tennis training is an advanced tennis ball launcher machine. The machine can offer limitless training capabilities according to DKsportbot. Users can manage and customize their own drills too. A great feature of the DKsportbot Smart remote control is it independently control the spin, height, speed and angle of every shot.
Key Features
Frequency: 1.8-8 sec/ball
Ball Capacity: 150 balls
Weight: 22kg
Power: 150W
Pros:
Easy to set up
Perfect for all skill levels
It is not made from cheap materials
Cons:
Not support program yet
2. DKsportbot Intelligent Tennis Training Machine DT3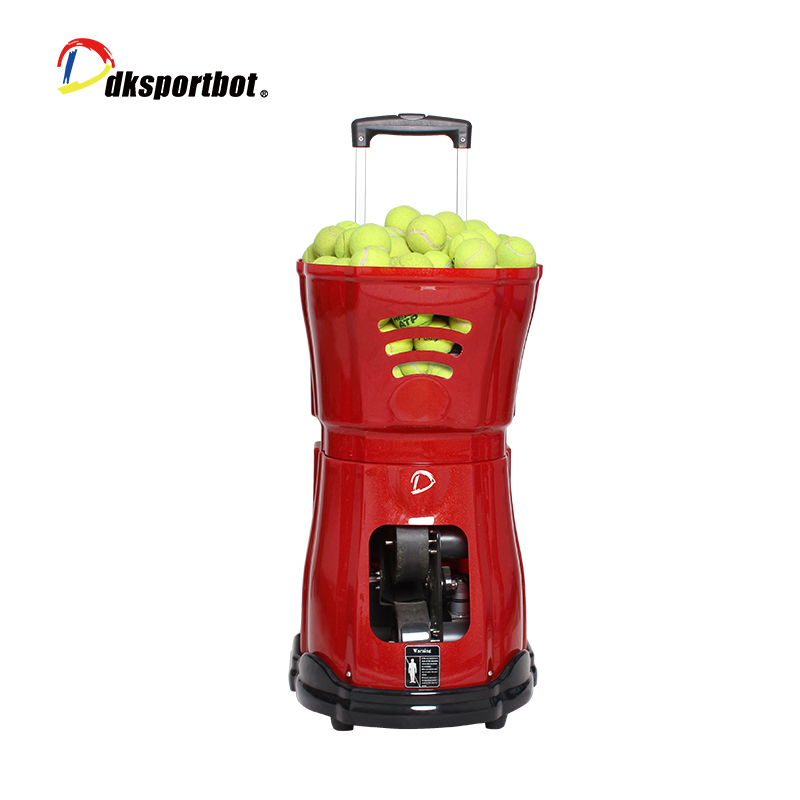 This Tennis ball machine will make you work hard. It comes with vertical and horizontal oscillation capabilities so that you can practice your shots to the left, right and the front side of the court.
There is a wide variety of controls, and you can design your own unique practice section as if you were playing with a personal coach. It is also good for juniors or kids, teens, amateurs and professional tennis players.
Key Features
Speed: 1.8-8 sec/ball
Ball Capacity: 160balls
Weight: 28.5kg
Spin: Extreme topspin and slice
With a fully charged battery, you can enjoy a continuous running time of 3-4  hours approximately. The triple oscillator makes it possible for the machine to give shots at random patterns with variation in direction and/or depth.
Unlike most tennis ball machines, the shots here are less predictable because it oscillates internally and moves fast. You can set the vertical path to skim the net so that it gives great lobs and ground strokes.
Pros
Lots of advanced features
Can give you a high level of practice
Cons
Not support program yet
3. DKsportbot Intelligent Tennis Training Machine DT2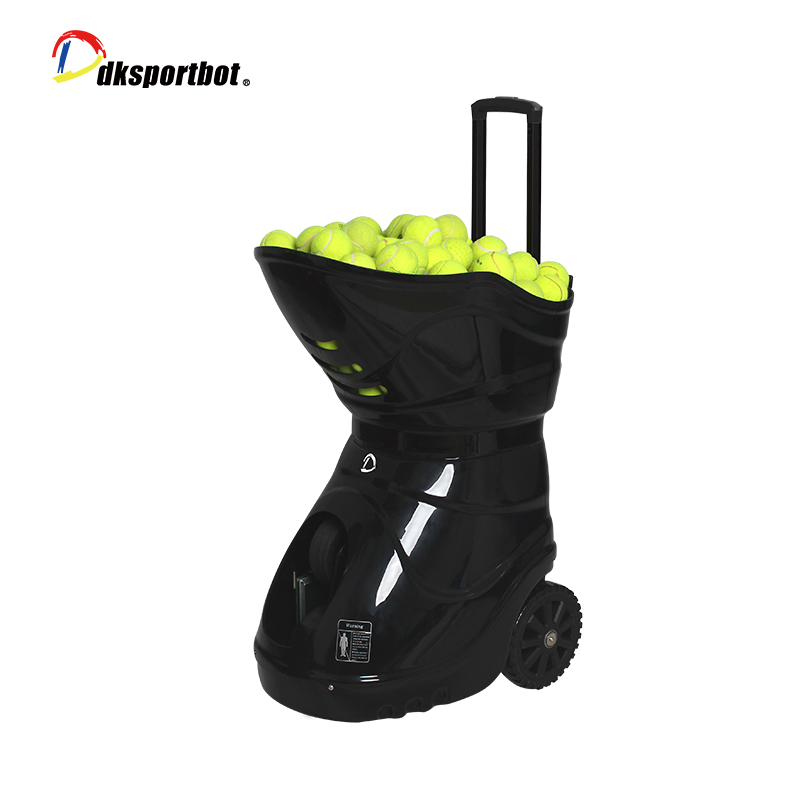 This machine can hold a total of 160 tennis balls that are useful in improving your fitness and game. Use time of 4-5 hours.
Pros:
Helps the player to improve and learn spin shots
It will definitely improve your overall play
It is very easy to operate
Smart remote control
28 points of program
Cons:
Only the height is 14-19, the machine can play the rotating ball.
Whether you play for fun or play as a job a tennis ball machine is all you need to improve yourself to become the best that you can be and use one of the tennis ball machines mentioned above will be able to get you there in a little amount of time to no time at all. Just be sure to do some more research on the different kinds of tennis ball machines that are out there and only pick the one that is right for you in every way.
---
Post time: Sep-11-2019